Just realised that this one got skipped somehow! Luckily Google is pretty good at time tagging photos, so I haven't missed out on anything other than weighing.
Meal One:
– 5 scrambled eggs (with lots of butter)
– 100g smoked salmon
Meal Two:
– 2 porterhouse steaks
– 2 fried eggs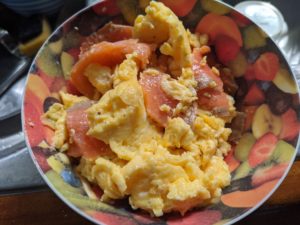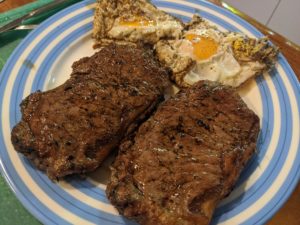 Weight: ??
Body Fat: ??